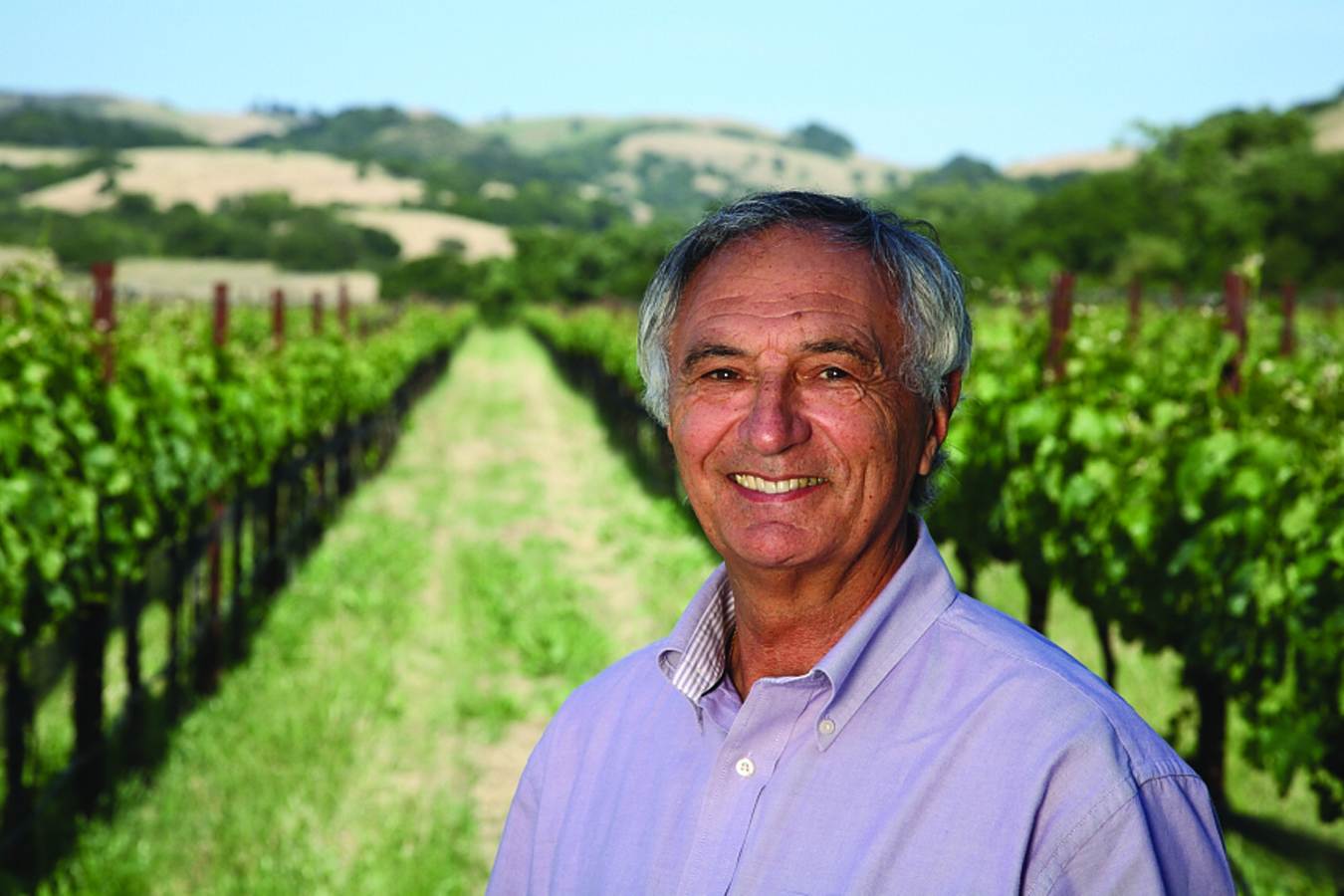 Portetís Heritance Wines Reflect 4 Continents and 40 Years
(Napa Valley, CALIF.) ó Forty years ago, Winemaker Bernard Portet left France and traveled the world seeking an ultimate place to make wine. A viticultural visionary with a keen eye for potential, he arrived in the Napa Valley in 1972.
Portet has wine in his blood, the ninth generation of a family of wine growers and winemakers, he was born and raised on the French vineyard property that his family had owned since the late 1600s. He learned from his father, and then studied enology and viticulture. Then as a young man, he explored Chile, Argentina, Australia and regions of Europe before deciding upon the Napa Valley as the place he would make great wine.
Along the way he met his wife Helia in Chile. Together they did settle and raise their three now-grown children in the Napa Valley, where Bernard co-founded Clos du Val and made wine for more than 35 years. He continued to be intercontinental making wine on 4 continents and regularly spending time in Europe, Chile, Argentina and Australia.
Shortly after retiring from Clos du Val, Portet could not stop thinking about making wine. So less than a year ago, with business partner Don Chase, he founded Polaris Wines, Inc. The companyís first wine brand is Heritance Wines whose story is based upon 1 family with 9 generations of wine experience on 4 continents. Bernard Portetís son Olivier Portet, the tenth generation, has since joined the company as National Sales Manager.
The first Heritance wines include the 2010 Heritance Sauvignon Blanc Napa Valley and 2008 Heritance Cabernet Sauvignon Napa Valley. For more information about Heritance Wines, call Polaris Wines at 707.259.0476, send an email to info@polariswines.com, like them on Facebook at http://www.facebook.com/HeritanceWines or follow on Twitter at www.twitter.com/HeritanceWines.